The following post was originally distributed to recipients of our free LS Newsletter. For first-look access, exclusive marketing tips & tricks, and more resources, visit https://animalcontrolmarketing.com/newsletter-signup/ to sign up.
—
Hey All,
Hope everyone is doing well as we push into the heart of the Spring season. It's been a busy year for many of our clients, and as always, we hope you're taking some time for yourselves to enjoy the nicer weather. (And if Cleveland ever gets some of that nicer weather, we'll enjoy it as well).
Couple of noteworth updates in the world of search marketing. First and foremost…
2023 Local Search Ranking Factors
Every year, SEO provider and knowledge-source Whitespark produces their Local Search Ranking Factors Report.
Here's a quick summary of what the report says we as business owners should focus on this year:
Proximity to Your Business is KEY: How close your customers are to your business has always mattered, but it appears Google has really tightened up that radius, making proximity a huge factor in your rankings.
Review Velocity Matters Less, in Exchange for Consistency: This is likely a result of people BUYING Google reviews (yes, this is a thing). A quick burst of new reviews will be less impactful than getting consistent, legitimate reviews.
Quantity of Locally Relevant Inbound Links: Listen… Backlinks are out. Or at least, they were. But they're back in again and they're important as ever, as long as they are LOCAL to your business. Your Chamber of Commerce, local newspapers, and local resource publications are excellent choices to strengthen your SEO.
Head on over to the Whitespark 2023 Rank Factor Report to learn more!
Google Performance Max Ads Now Support Negative Keywords
Within the last year or so, the Google Ads platform has really started pushing the Performance Max ad type. This ad is omnipresent, showing across Search, Display, Youtube, and ad networks. These ads used to be TERRIBLE for wildlife removal and pest control, because Google's "wildlife removal" audience often pulled in people searching for the local animal control office. We hate cat and dog calls, too.
But now, Google's Account-Level Negative Keywords apply to Shopping and pMax campaigns, meaning this new and powerful campaign type can be used effectively WITHOUT wasting money on companion animal calls. Huge WIN.
Before you set up your Performance Max campaigns, add in "cat," "dog," and "free" as account level negatives to cut down on the junk calls. Google's guide to account-level negative keywords can be found here.
Bidding On Your Company Name in Google Ads
"Why the hell would the agency I pay for my Google Ads bid on my own company name as a paid keyword? Those people are already looking for me anyways."
On its surface, this question and way of thinking makes sense, yeah?
"People are already typing my name into Google, so they're looking for ME!"
Except Google doesn't care. Ads will still show up first. And you know who can bid on your company name, too? Your big box, chain, franchise, wildlife removal and pest control competitors.
"Well sure, but no one is going to click on an ad and call the wrong pest control company."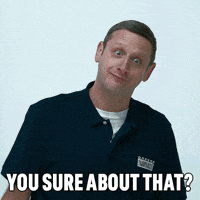 Seriously. Your competitors will absolutely bid on your own name as a keyword. And if someone calls them by accident, and your competitor answers the phone, and they are ready and willing to come help, they may just get the job.
Bidding on your own name is the only way to keep competitors from owning the absolutely #1 position when someone searches for your business.
"But my CPCs are SO HIGH."
Yeah. Sure. I get it. You don't wanna spend $40/click on your own name. But you WON'T.
Keep in mind that Google factors ad and landing page relevance into your Cost per Click optimization. It's not just the highest bid wins, it's also the most likely to convert.
Because your ads and website should be perfectly tailored to your own company name, your CPCs will never be as high as they are for unbranded keywords. You're getting your own name for pennies on the dollar compared to location-based or service-based keywords.
It's a small price to pay to keep your competitors from eating your lunch.
In Conclusion
As always, I hope you find some value in this newsletter. If this was helpful, please forward this newsletter to a colleague who could also benefit from it. If this email was forwarded to you, please click here to sign up to receive future newsletters.
Take care,
Tate Morgan
President, LeadSquirrel